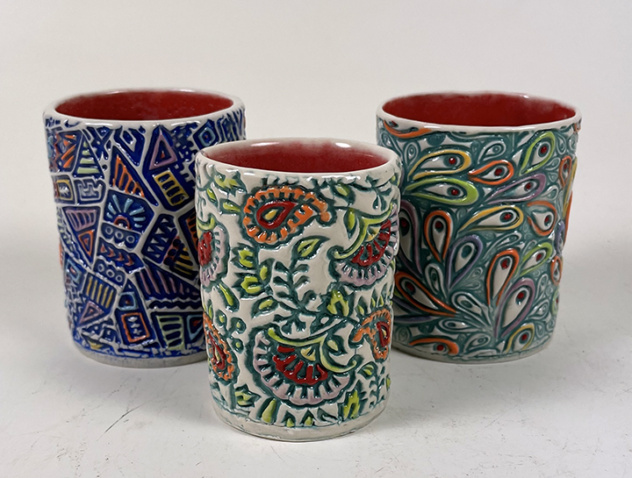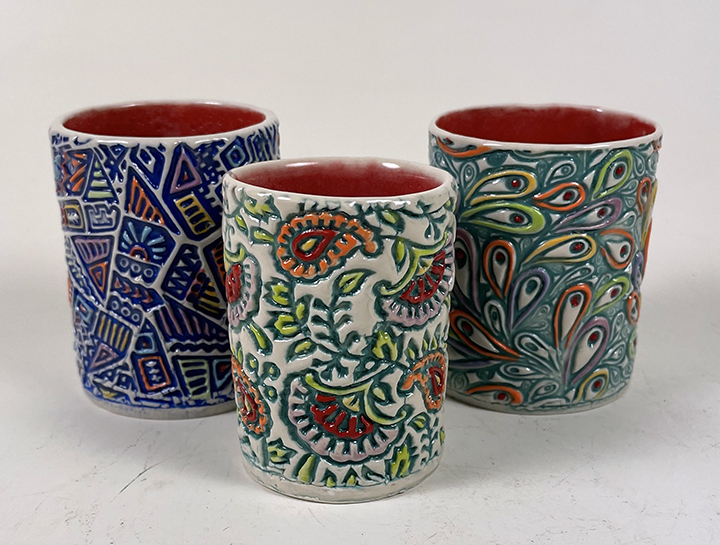 Sonia Dahdah Ksiazek – Ceramics
I create my pieces with a lot of texture and pattern often using found objects to roll or press into the clay. I mostly hand paint with bright colors to create a whimsical quality.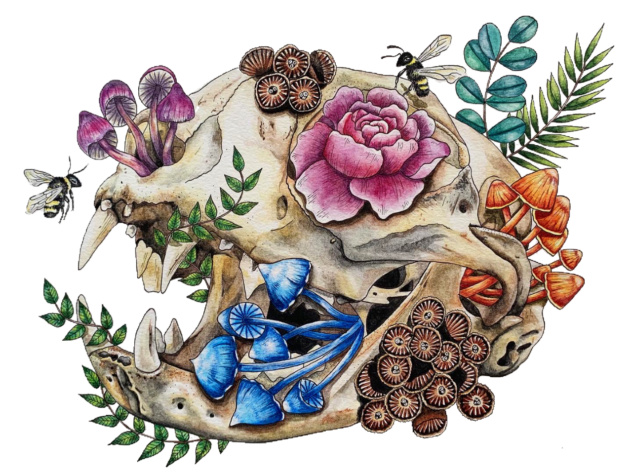 Lara Popkess – Watercolor and Ink
Nature has a hidden intelligence that I explore through art because I want people to appreciate and respect its existence the way it deserves.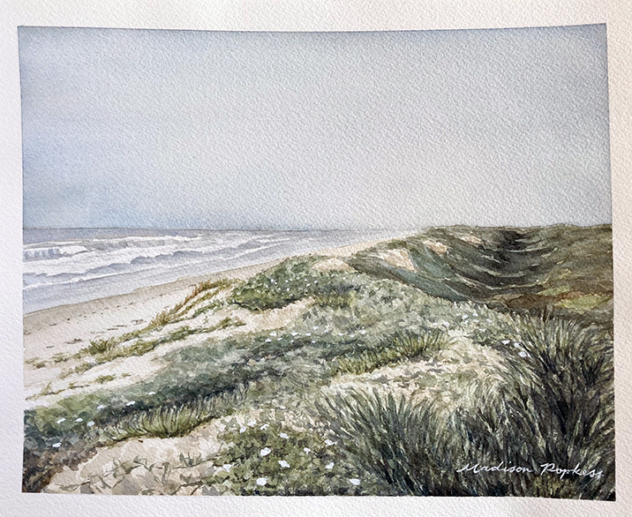 Madison Popkess – Watercolor and graphite
My watercolor landscapes and drawings are both light-filled and peaceful, meant to elevate and anchor spaces by acting as a reminder of what is true and beautiful.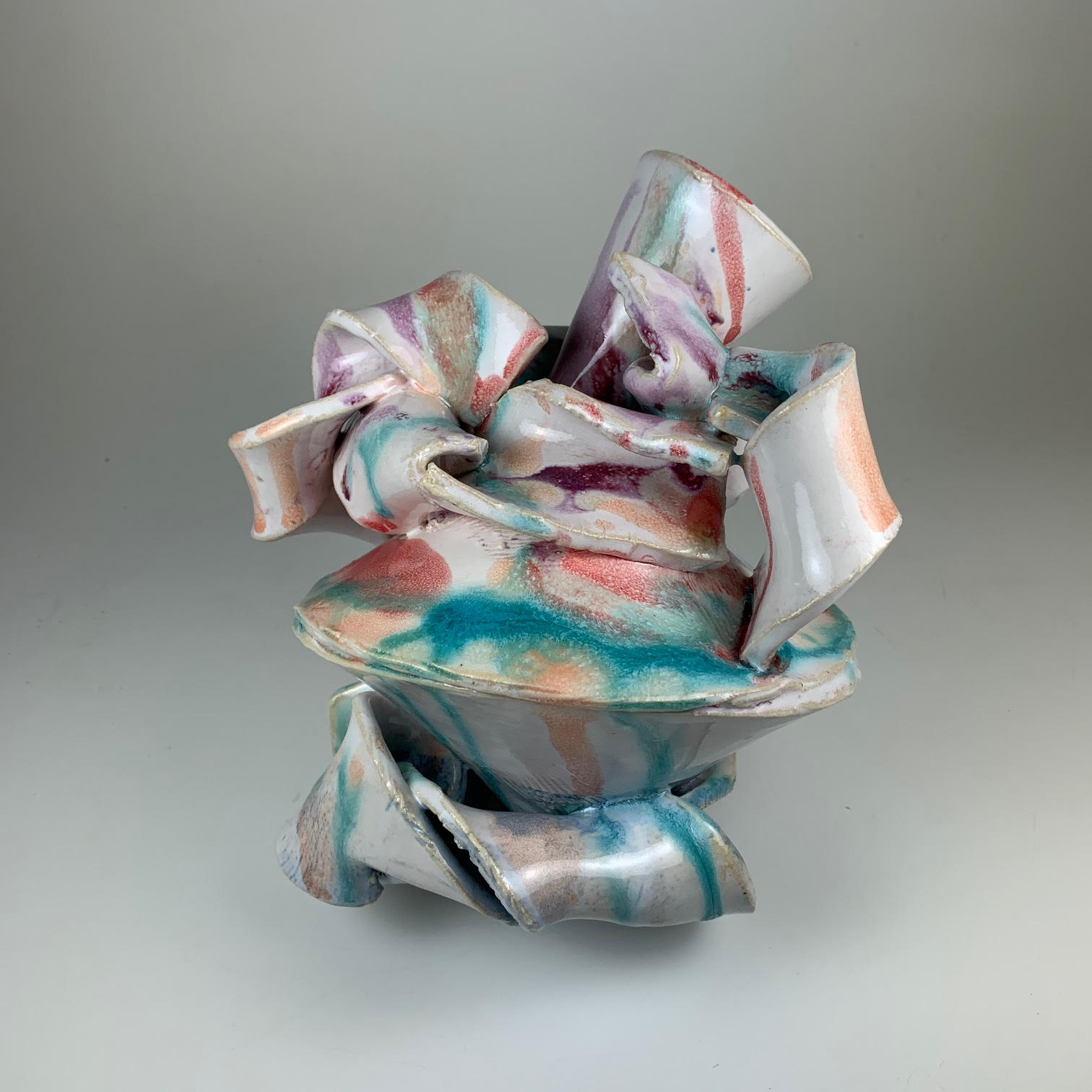 Robin Gary – Ceramics
 I investigate humor, shape, line and function in my work creating collectible sculpture and functional ceramics.
http://www.creativekilnworks.com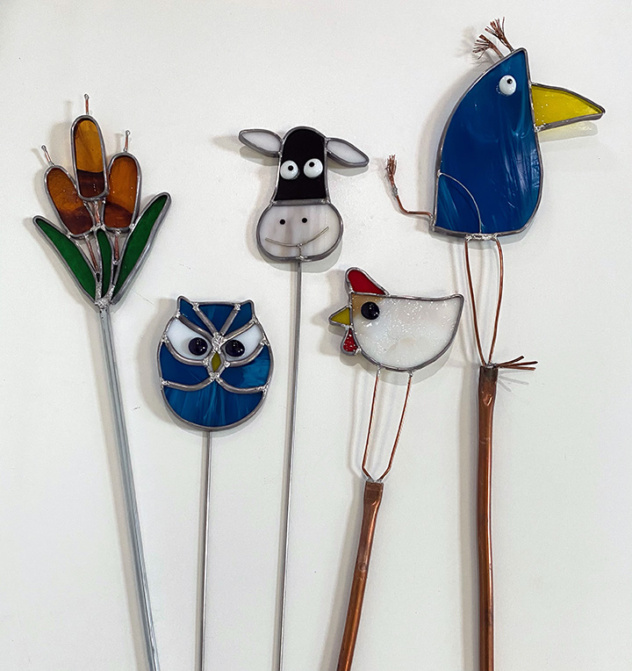 Sandy DePresa
Stained glass – Mixed media

I create stained or fused glass set in metal or wood for home and garden settings.
Kana Allcock
Ceramics
I create works that are simple, natural and unique. Each piece is one-of-a-kind, made by hand building or throwing on the wheel and then altering the shape.