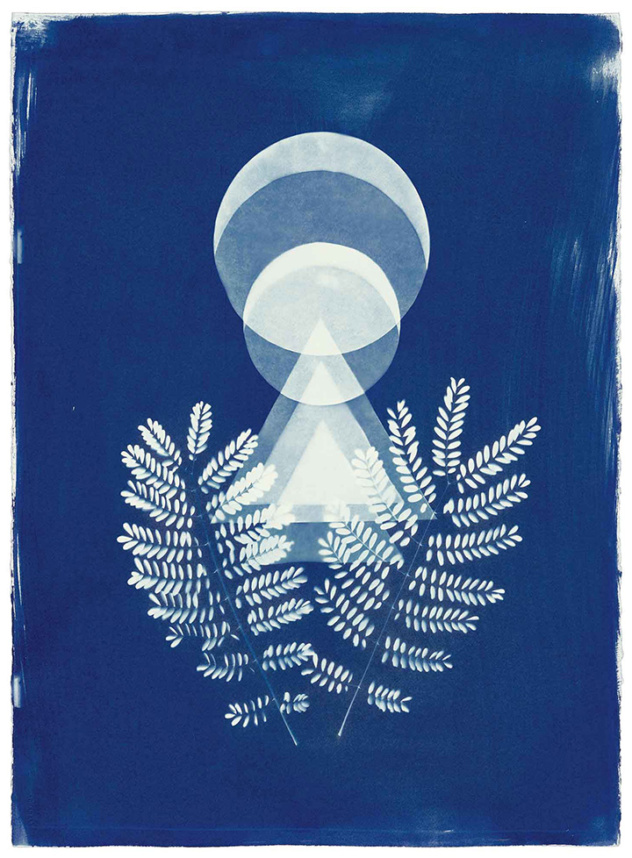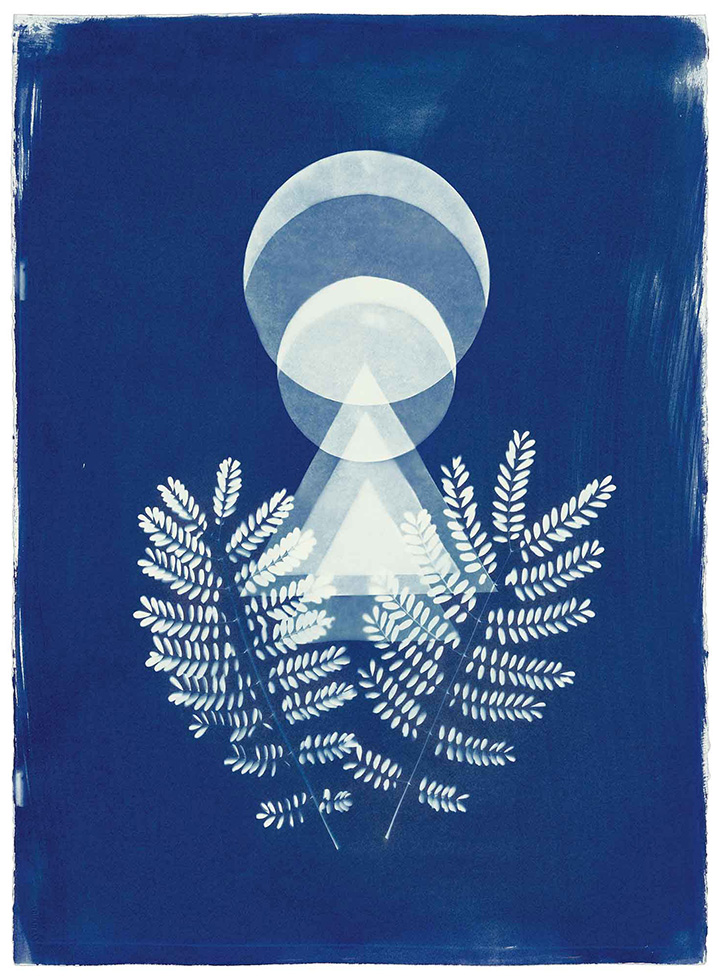 Yasmin Youssef, Cynotypes
Yasmin creates cyanotypes & mixed media art using collage, paint, plaster, vintage ephemera, and gold leaf.  Drawing inspiration from Nature, dreams, textiles, travel, imagination, and the color Blue, Yasmin creates art that offers feelings of ease, self-reflection and quiet connection to the natural world around us.
Ella Nilsson
Painting
A contemporary artist and painter focusing on portraiture. Her current series called "shady ladies" examines the interaction between cast shadows and faces.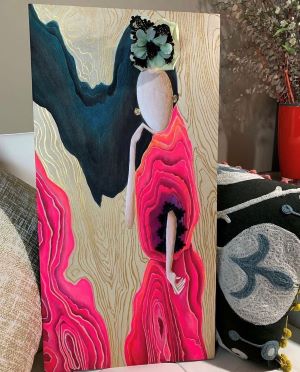 Monica Ceniceros
Mixed media artist known for her unique technique of rich color combinations along wood grain. By highlighting and working with the natural imperfections of each wood panel, she reminds us that there is beauty in even the simplest of things. "We should embrace individuality and show off what makes us unique. That's where true beauty lives"  monicaceniceros.com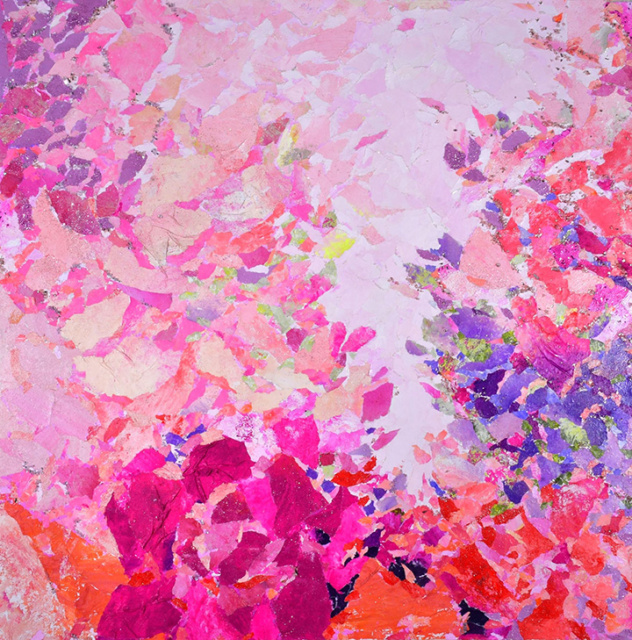 Nevena Benz
Painting
My artworks are chapters of a visual diary that show who I am at a certain time and place offering myself and perhaps others a peek into my inner world.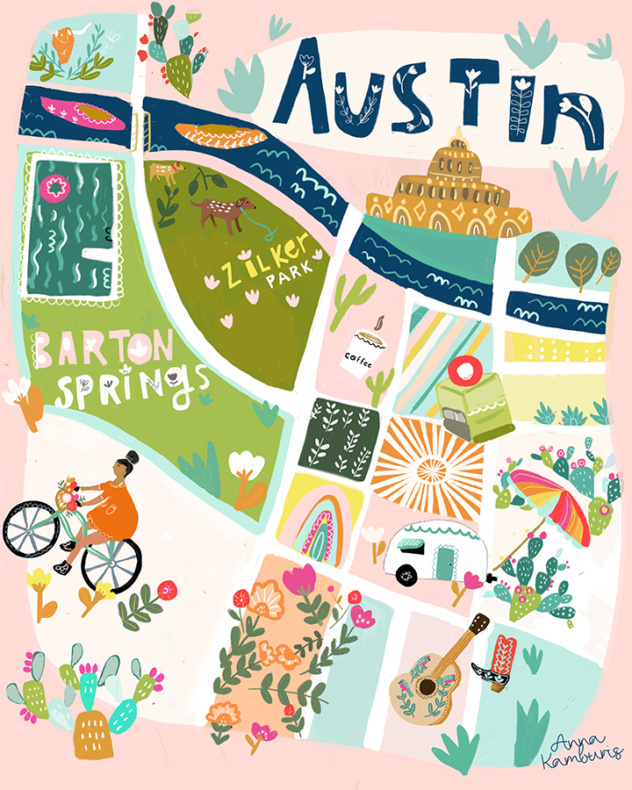 Anna Swan Kamburis
Painting/illustration
My paintings and illustrations are inspired by color, pattern and nature.
Dona Morgan Greer
Painting
My curious soul for exploration is a big part of my inspiration. With my artwork
I find storytelling, technique, and vivacious color that's influenced by memories
and travel.I'm always finding new discovery, and purpose. My experiences pour
openly and deeply into my paintings.
Arielle Austin
Painting
Arielle is an Abstract artist, uses painting as a tool for personal therapy and spiritual connectedness. Her process based work explores the intimate relationship between subject and viewer with layers, texture, and details. It's a practice in staying present, while resolving abstract plays on color, composition, and texture.