Anne Hunt – Painting
I paint dreams where inside and outside, culture and nature, chaos and order lose their borders. Sometimes figurative, sometimes abstract, my work brings in elements of graffiti art, quilting and collage.
https://annejudehunt.carbonmade.com/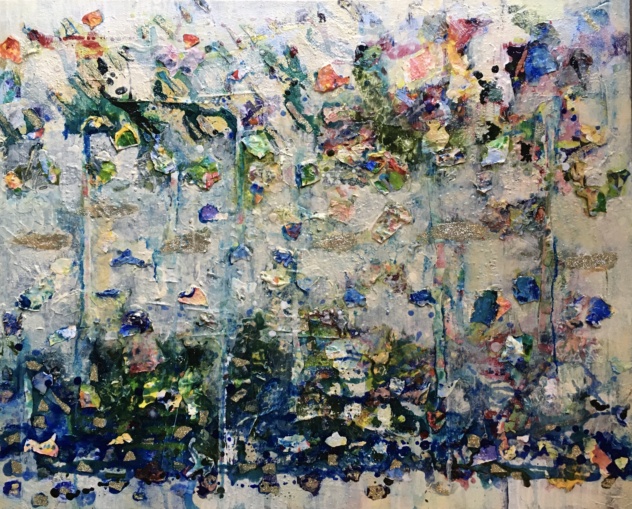 Nelson Knight
I paint large, colorful, abstract depictions of nature that bring the outdoors indoor.