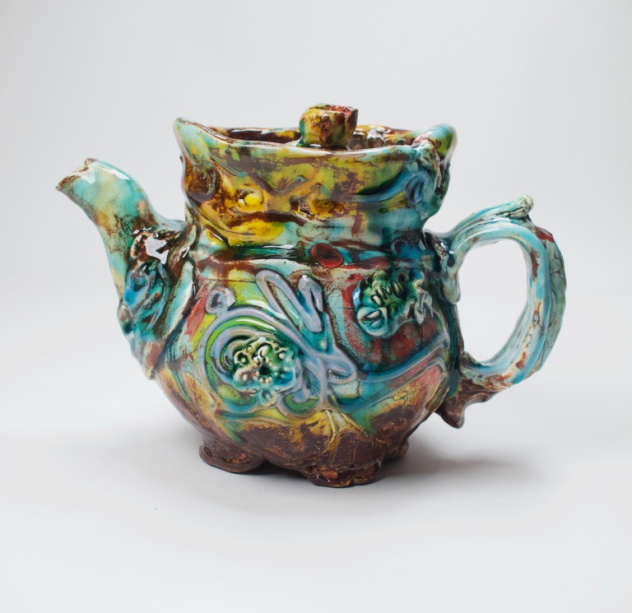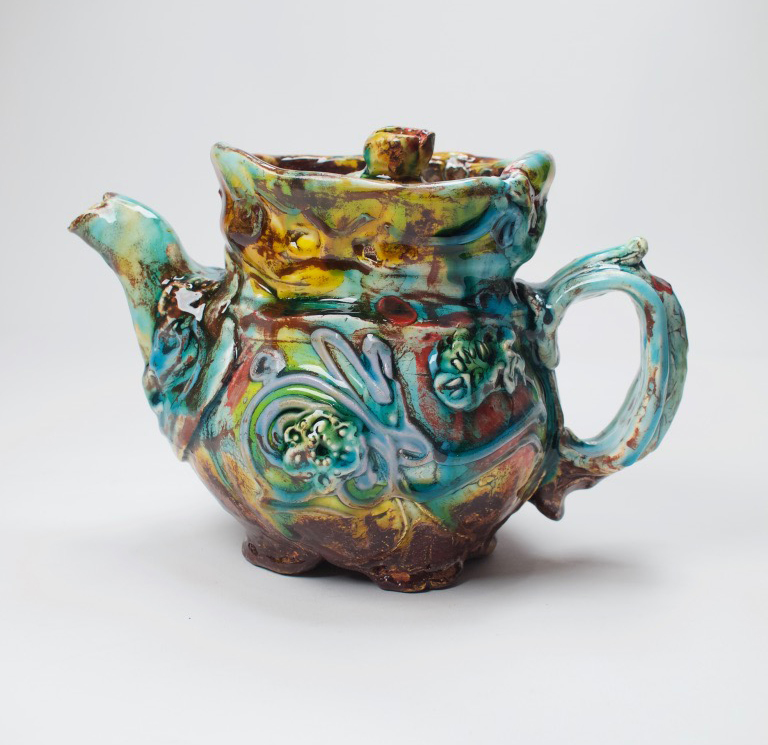 Lisa Orr
My artworks for the table refer to traditional porcelain or restaurant whitewares, but with softer forms inspired by the playful and abundant qualities of Mexican earthenware. I invented my own production process after studying clay mold fragments in antiquated factories and museums. After forming pieces in molds, on the wheel, or both, I finish with gestural animals, stamps, slips, sprigs and multihued glazes.
To some, my jeweltone glaze colors evoke a healthy garden in bloom or an underwater seascape. My colors, textures and strength of my forms set my work apart; my forms are muscular and strong but also fluid. I engage both ends of the spectrum, from the dynamic and substantive to the detailed and dreamy—I celebrate tiny surprises in my work. My colorful, shapely earthenware looks best holding a freshly prepared meal on the table.
medium: ceramics
web: lisaorr.com

Kyle Gross

As a jewelry designer, I strive to create designs that find a balance between the simple elegance that I see in nature and the geometric forms that are found all around us. By incorporating natural textures and motifs as well as these geometric forms, I strive to find a balance between the organic curve and the geometric line, always flirting with both Eastern and Western design sensibilities.