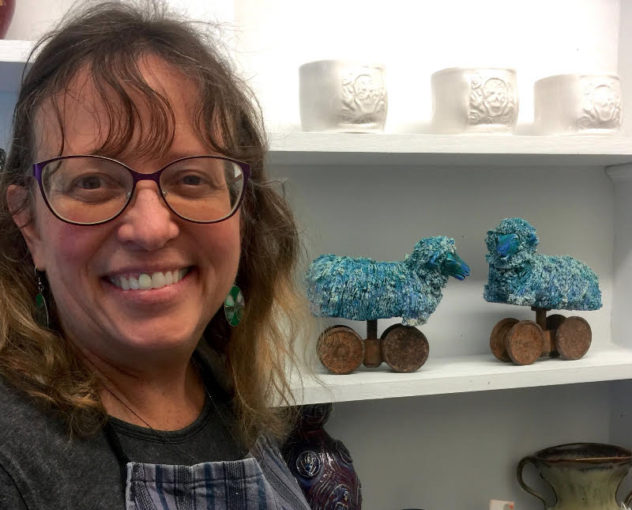 Robin F. Gary – Clay and mixed media
I create colorful, rustic functional ware and mixed media sculpture. Clay, glass, neon and found objects provide a neverending toy box for my work. I want the viewer to touch the pieces.
www.creativekilnworks.com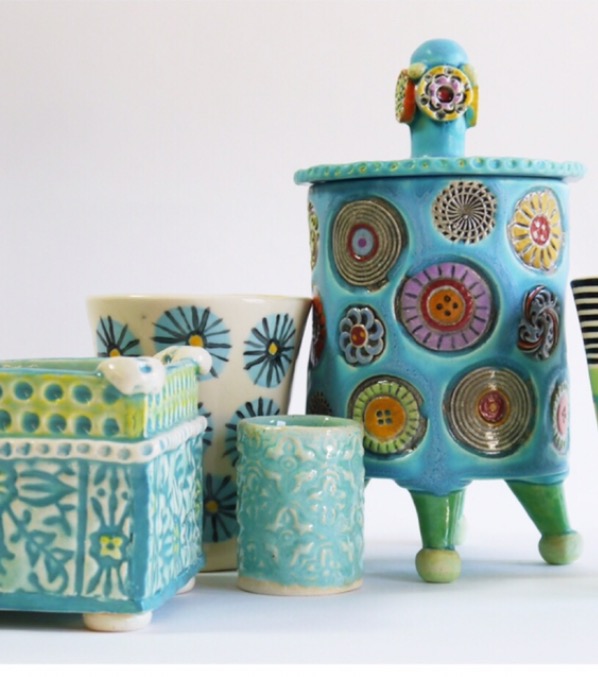 Sonia Dahdah Ksiazek – Ceramics
My ceramic pieces reflect my love of color and detail and tend to be whimsical in style. I am always on the lookout for items that can give me a unique texture and pattern. Most of my pieces are hand built and functional
Rick Van Dyke – Ceramics
I want my pots to look alive, like hatched from eggs, or grown from seeds. My pottery is organic, highly textured and colorful. I've made lots of cactus and succulent planters.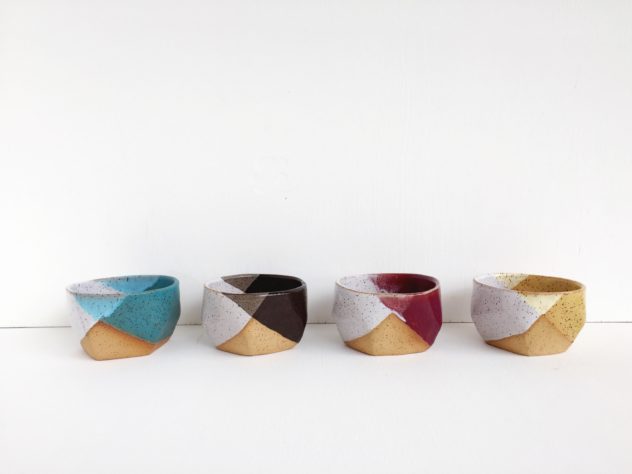 Kristen Juen – Ceramics
Inspired by textures, organic form and flowing landscapes, I create art that sparks a connection with the outdoors for modern spaces. My ceramics are hand formed, carefully cut and rejoined to create unique angles and curves.