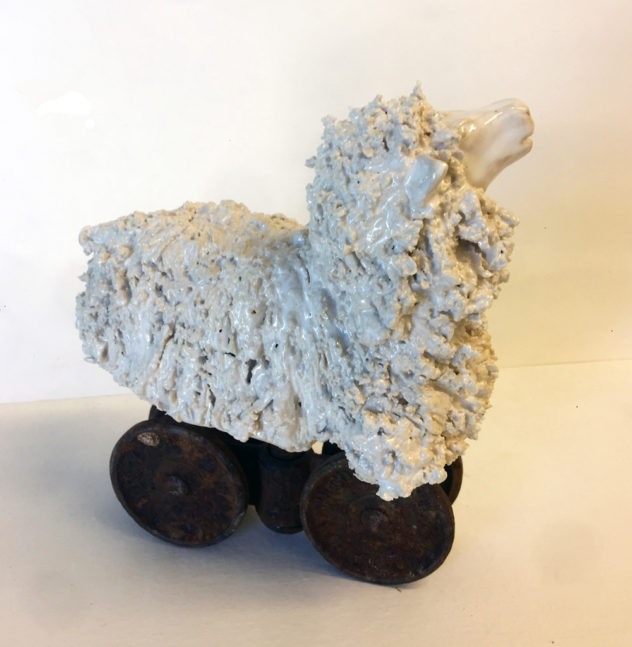 Robin F. Gary – Clay and mixed media
I create colorful, rustic functional ware and mixed media sculpture. Clay, glass, neon and found objects provide a neverending toy box for my work. I want the viewer to touch the pieces.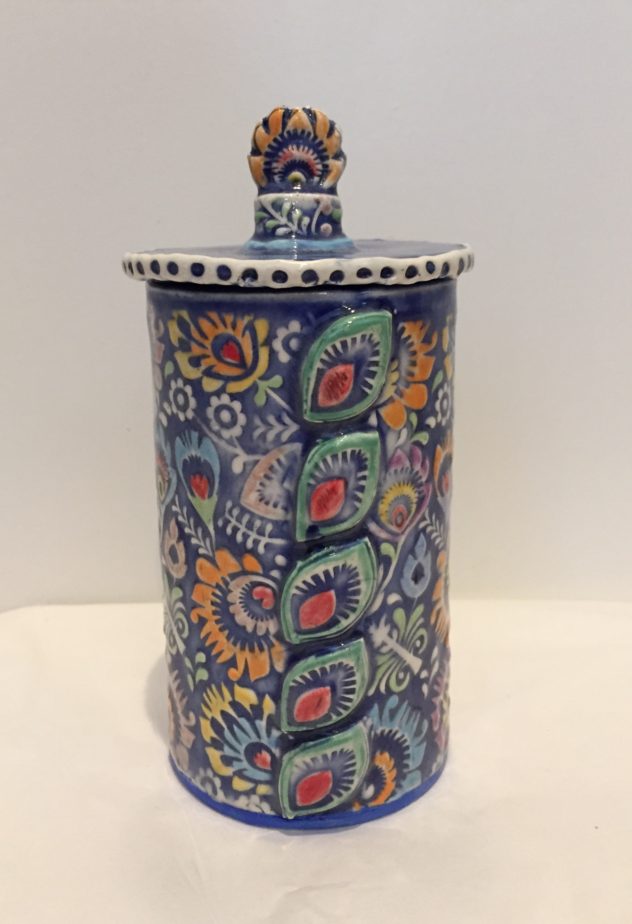 Sonia Dahdah Ksiazek – Ceramics
I create my pieces with a lot of texture and pattern often using found objects to roll or press into the clay. I like bright colors and my pieces are often described as whimsical.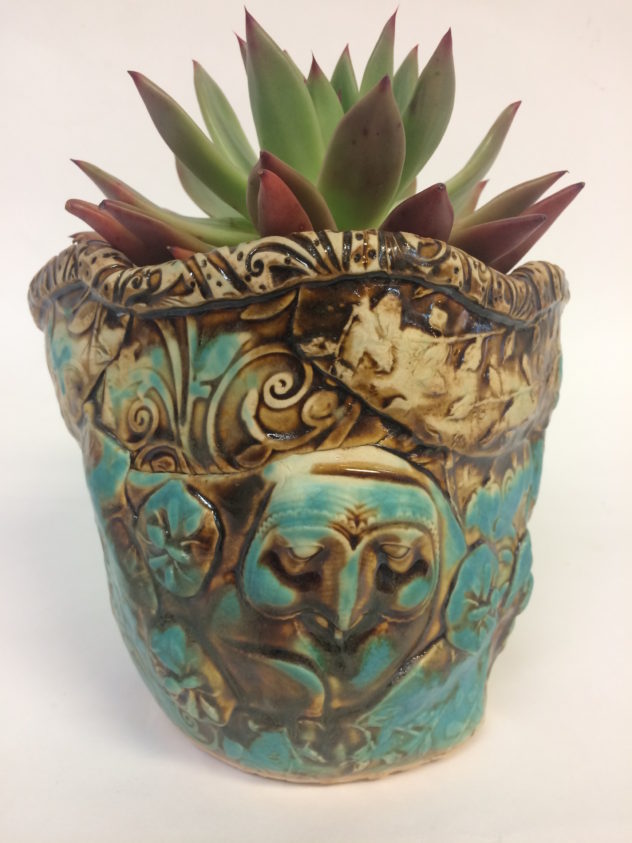 Leila Levinson – Ceramics

I create narratives that reintegrate into the natural world, using molds of faces, both human and wildlife. I hand build with high fire clay, layering and altering glazing through multiple applications. hootingbuddha.com