Rita Marie Ross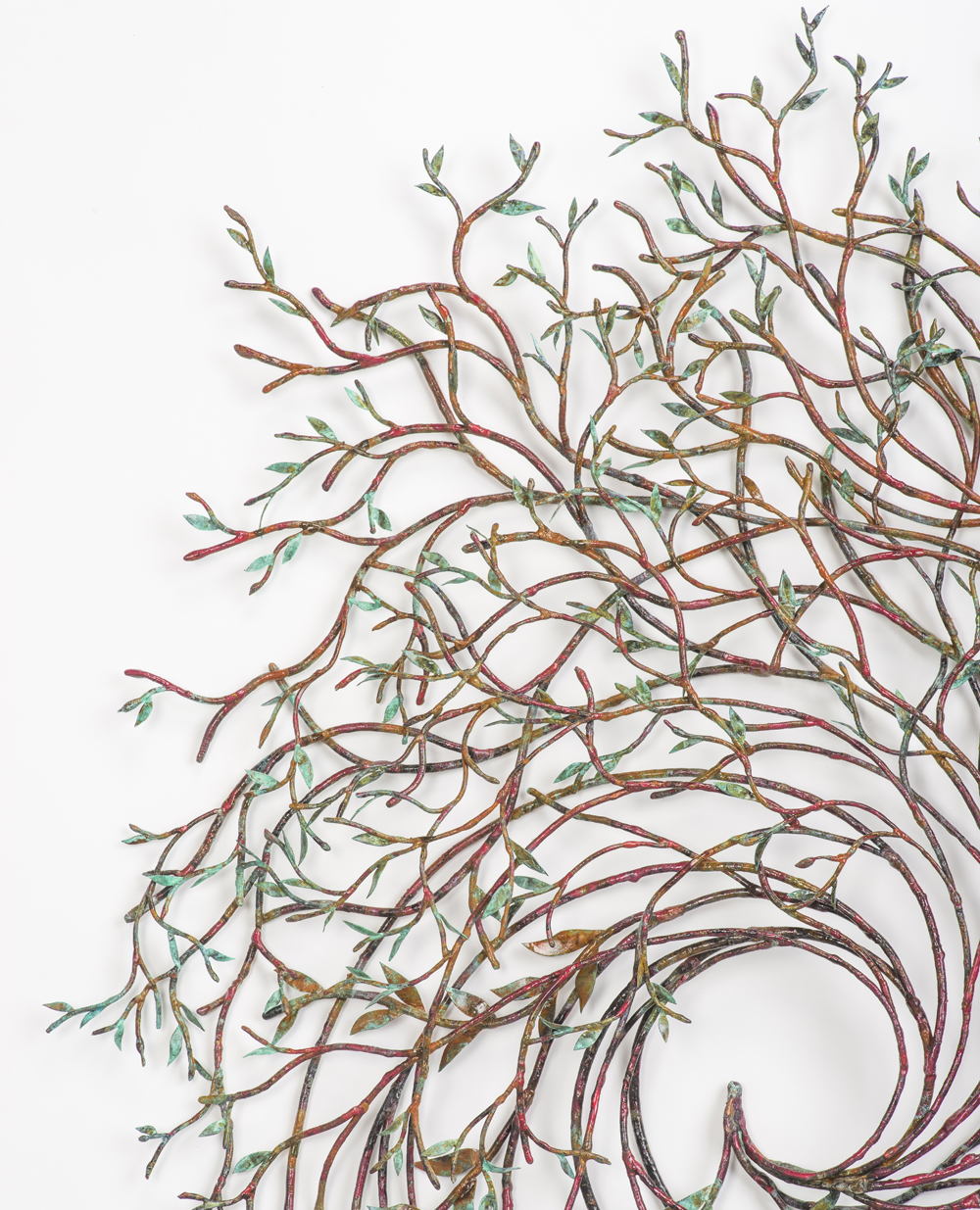 Nature has inspired and taught me about beauty as well as power. My work is an exploration and an intentional practice in raw creativity.
Sandy Ball Muckleroy
 
Combining fire, metal, rock and wood I create sculptures inspired by the majesty or nature. The art of bonsai is man's manipulation of nature. I take  it one step further & interpret the forms & mood of bonsai in bronze
medium: sculpture
web: facebook.com/sandy.muckleroy
Jacob Colburn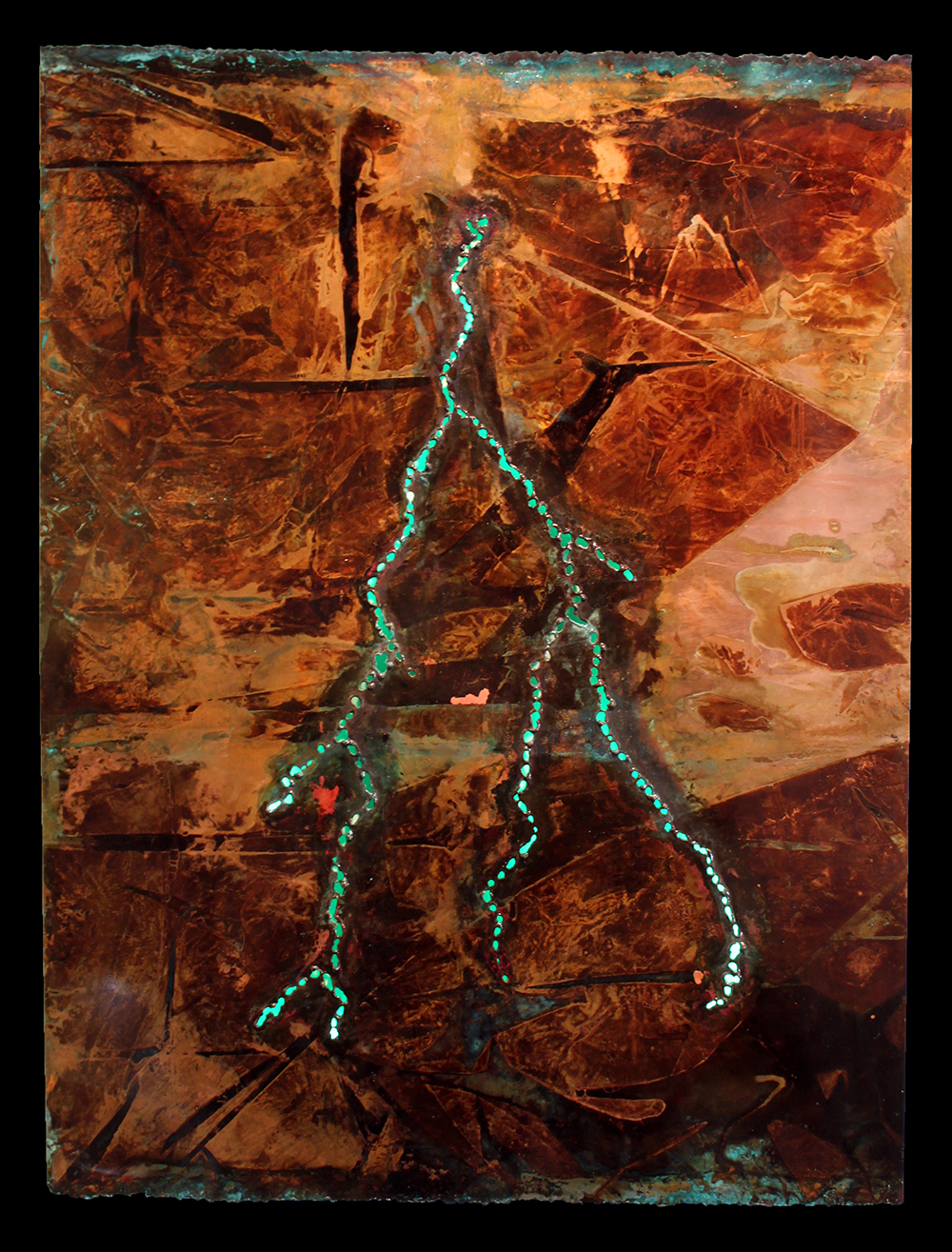 I am facinated by copper because of how versatile it is. The colors that you can pull from it are quite amazing. I've also been very interested in geometric shapes and have created works of art.