Jo Lagattuta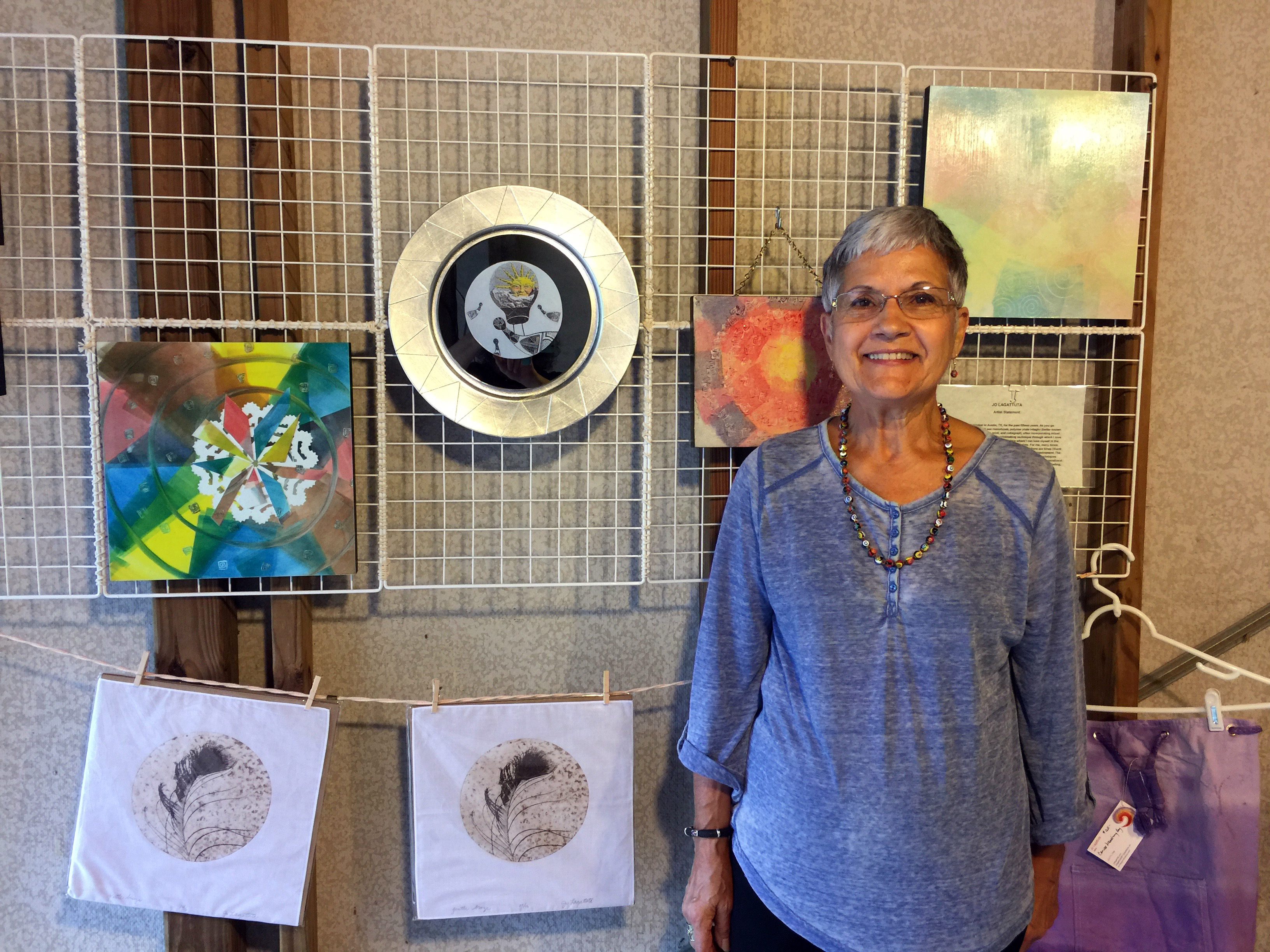 Since living in New Mexico I have been exploring printmaking and creating soft Ethereal-like inspirational images, often utilizing circular movement, and offering the viewer a sense of comfort, peace, and total integration.
medium: Printmaking and Mixed Media
web: jolagattuta.com
Brion Angers
My artwork is inspired by the medley of layers in the world around me. Visually dividing an image into a minimum number of individual elements, I apply multiple layers of intentional strokes in bright contrasting colors and whimsical patterns.
Medium: Latex and acrylic paint